Freddy Marks: Rainbow star of Rod, Jane and Freddy fame dies aged 71 | Ents & Arts News
Freddy Marks of the Rod, Jane and Freddy trio, from beloved children's TV show Rainbow, has died aged 71.
Tributes have been pouring in from fans for whom Marks was part of their childhood following confirmation of his death from the Thames TV Archive on Thursday.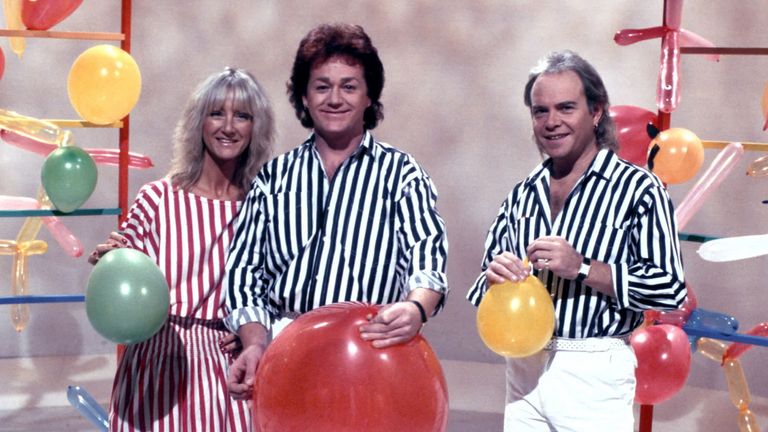 Rod, Jane and Freddy shot to fame as a singing trio on the classic children's series Rainbow, which followed the adventures of the inhabitants of the Rainbow house from 1972 to the early 1990s – with long-suffering host Geoffrey Hayes holding the peace between squabbling puppets Zippy, George and Bungle.
They went on to make their own spin-off series, The Rod, Jane And Freddy Show, which ran for 10 years in the 1980s.
Marks was married to his co-star Jane Tucker, who had previously been married to Rod Burton. His death comes three years after that of Hayes, who appeared in more than 1,000 episodes of Rainbow from 1974 until 1992 after taking over from original host David Cook.
Speaking to the Daily Mail following his death, Tucker said her final words to her husband were "I love you".
She continued: "But Freddy didn't say anything back, he just had a gentle smile on his face like he always did. It was incredibly beautiful. I'm totally devastated by his loss and it's going to take me and a lot of other people in the country a long time to get over this."