Roald Dahl book rewrites branded 'absurd censorship' by Salman Rushdie | Ents & Arts News
The rewriting of Roald Dahl's children books to remove language deemed offensive has been branded "absurd censorship".
Author Sir Salman Rushdie said the publishers, Puffin Books and the Roald Dahl Story Company, "should be ashamed".
The publishers said they had carried out a review of Dahl's classics to ensure they can be enjoyed by all children.
Content deemed offensive, such as references to weight, mental health, violence, gender and race were removed or rewritten.
Booker Prize winner Sir Salman tweeted: "Roald Dahl was no angel but this is absurd censorship.
"Puffin Books and the Dahl estate should be ashamed."
Some of the edits reportedly include removing the word "fat" from every book, with Augustus Gloop in Charlie and The Chocolate Factory instead being described as "enormous".
Suzanne Nossel, CEO of PEN America, a community of more than 7,000 writers advocating for freedom of expression, tweeted to say she was "alarmed" by the reported changes and warned the power to rewrite books could be abused.
She added: "Amidst fierce battles against book bans and strictures on what can be taught and read, selective editing to make works of literature conform to particular sensibilities could represent a dangerous new weapon.
"Those who might cheer specific edits to Dahl's work should consider how the power to rewrite books might be used in the hands of those who do not share their values and sensibilities."
Read more:
Netflix acquires Roald Dahl's company to bring new films and shows to streaming service
Roald Dahl's family apologises for author's antisemitic remark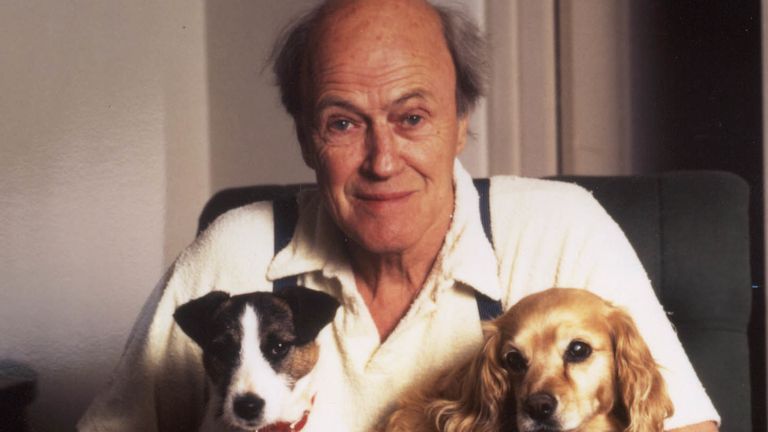 'Small and carefully considered' edits
The Roald Dahl Story Company claim their review process has been ongoing since 2020 and any edits are "small and carefully considered".
They worked with Puffin and Inclusive Minds, a collective for people working towards inclusion and accessibility in children's literature.
A spokesperson for the Roald Dahl Story Company said: "We want to ensure that Roald Dahl's wonderful stories and characters continue to be enjoyed by all children today.
"When publishing new print runs of books written years ago, it's not unusual to review the language used alongside updating other details including a book's cover and page layout.
"Our guiding principle throughout has been to maintain the storylines, characters, and the irreverence and sharp-edged spirit of the original text."
Dahl's antisemitic comments
Dahl died aged 74 in 1990. While considered one of the nation's favourite authors, he was controversial due to antisemitic comments made throughout his life.
His family apologised in 2020, saying they recognised the "lasting and understandable hurt caused by Roald Dahl's antisemitic statements".